Sound problems on Windows or Mac
The simple noise of a card being dealt...hearing the chips move from the pot into your stack after a big win...even the time warning letting you know that it's now or never!
We know how important sounds are to online poker and gaming and we wouldn't want you missing out on this key feature.
It might be obvious, but the best place to start is by verifying whether the sound option is enabled. Open the software, and in the menu bar press:
Settings → Global → Sounds
Make sure that the box next to 'Enable sound effects' is ticked.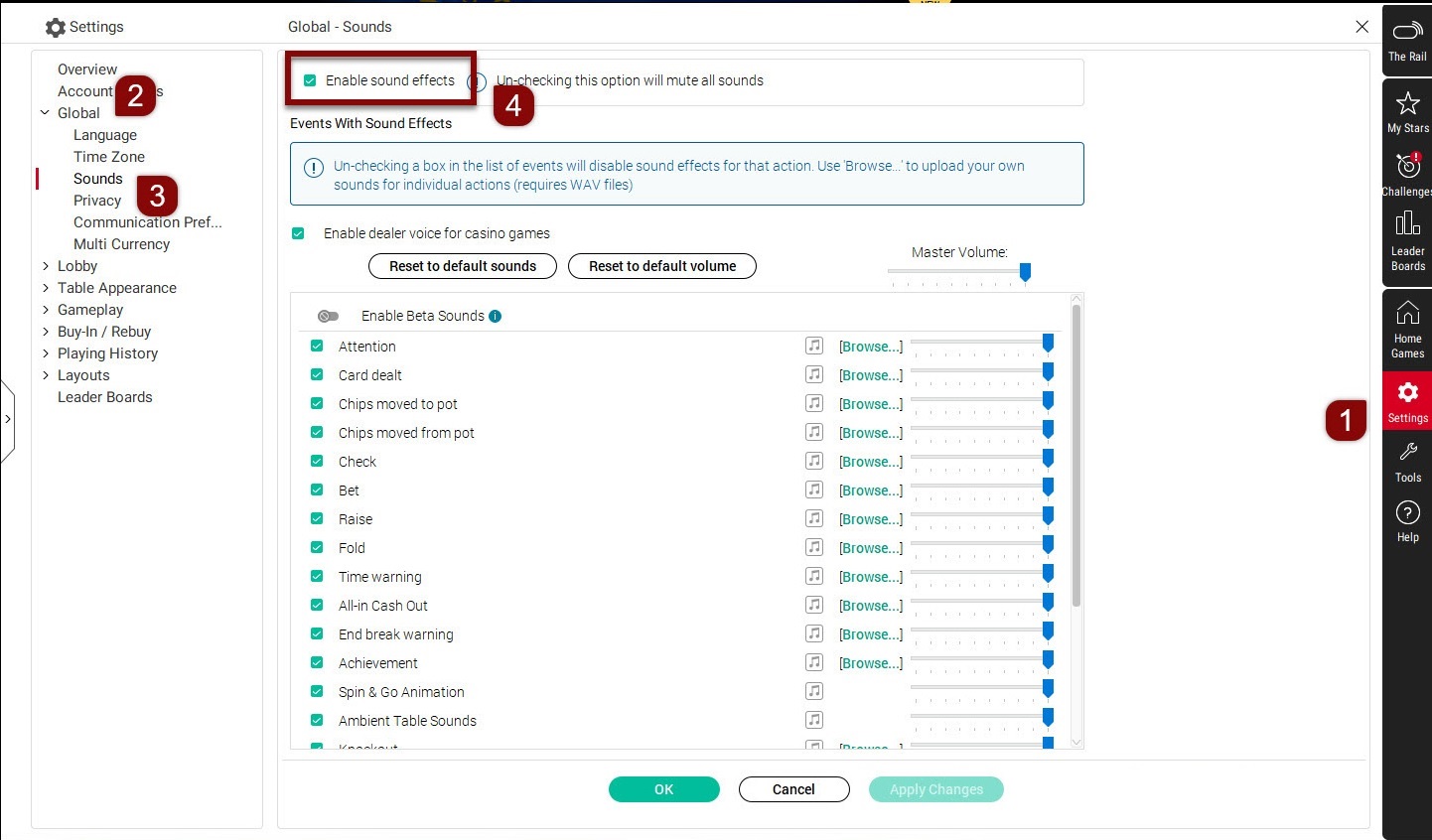 Below that, you may see a button to 'Enable Beta Sounds'. To test, toggle the option so it's enabled, and try pressing a musical note icon to check if you can hear a sound.
If the issue remains, try the following suggestions depending on your operating system:
Windows

Check that our software is not set to mute in the Windows Volume Mixer:

Open a table in our software.
Right-click on the volume control in the bottom right corner of your desktop.
Select 'Open Volume Mixer'.

You should get a volume control for our software. If it's muted increase the volume.
Mac

Check that the volume is not muted on your Mac. If you do not have the volume control on your menu bar, follow these steps:

Go to 'System Preferences'.
Select 'Sound'.
Confirm that the 'Show volume in menu bar' option is checked.
Feedback
Did this article answer your question?